Warehousing
Services
Our spacious partial cargo warehouse allows us to safely receive, consolidate and store your cargo. Goods transported by our clients are weighed, repackaged and reloaded as needed. We can also offer labelling services as well as loading and storage of oversized cargos with a side loading option.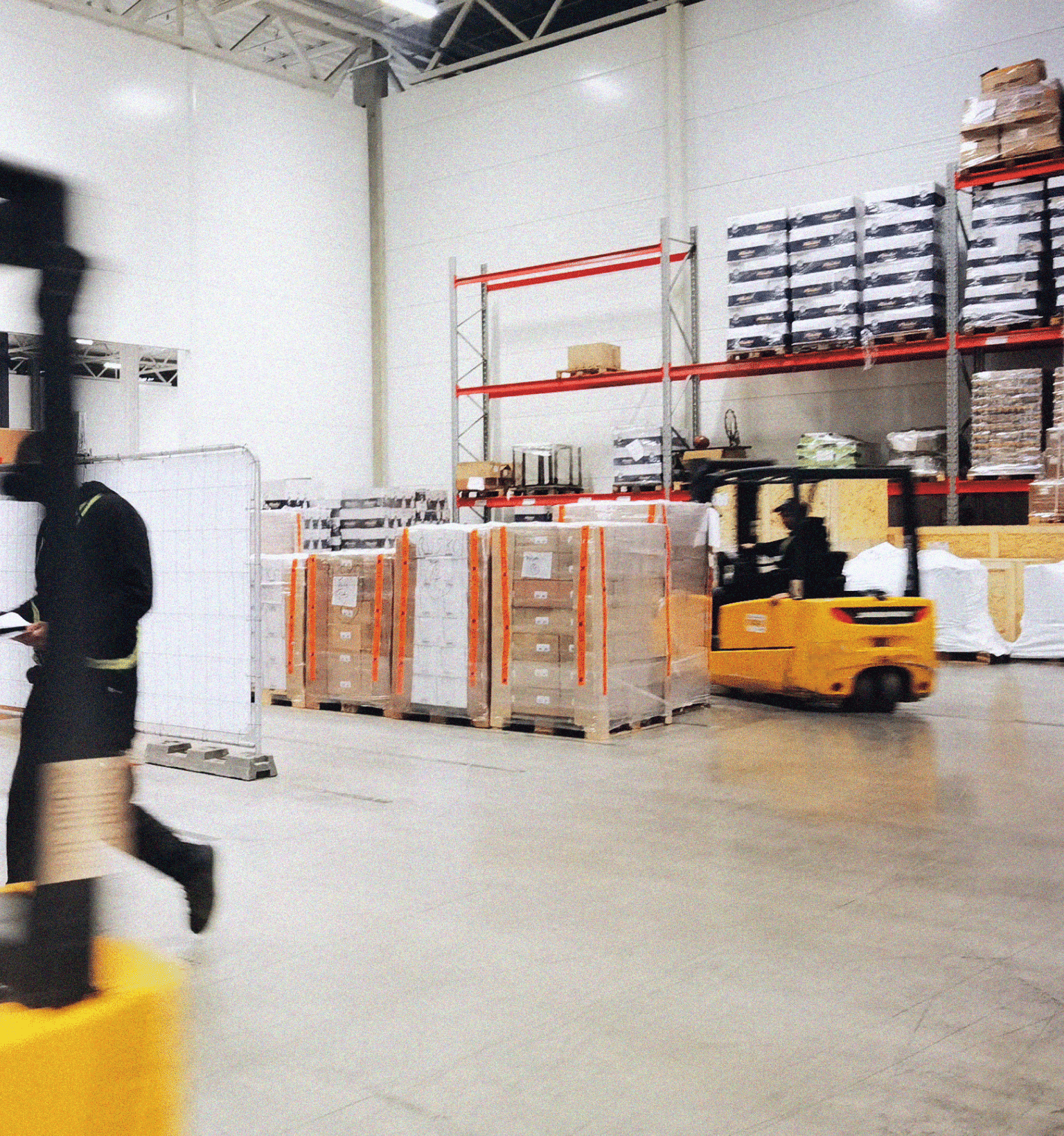 One of our main advantages is our "A" class warehouse, dedicated only for our clients who decide to transport their cargos with Gevara.

We ensure cargo safety and there is no possibility of cargo loss. What is more, our warehouse is heated so the cargos do not get any moisture.

Storage
ADR cargo storage
Storage of oversized and expensive cargo
Customs warehouse
Commercial warehouse
Cargo handling
Repacking
Sorting, labelling
Weight control
Cross-docking
All customs brokerage services
Labelling
Separate clean and tidy area for labelling
Trained professional staff
Equipment suitable for all barcodes
Printing and ordering stickers
Heated warehouse for the safety of the employees and goods
The warehouse is guarded 24 hours a day and, if necessary, we have an opportunity to watch video material. Our employees take photos of all cargos and upload them to the system, therefore you will always be able to see what kind of cargo has arrived at our terminal: damaged, undamaged or orderly cargo.

We also have a cold room for storage. It is a cargo storage solution, thanks to which a constant temperature can be maintained. The warehouse refrigerator, designed for temperature control, can maintain the temperature from -20 °C to 24 °C. The area of the warehouse refrigerator is 15 m3.

2022 In order to improve the quality of warehouse services, Gevara developed and implemented a warehouse app. which allows quickly find cargo, process their information, weigh, make a photo, create and receive cargo documents, alert management about changes in real time.